I am once again linking up with Farley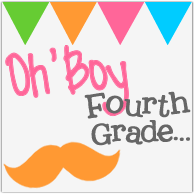 for her monthly currently.
I am currently listening to the wind chime I have above my desk that we got in Daytona, FL on vacation last year. The heater fan we have blowing is hitting it softly so it is making a gentle noise.
I am currently loving the stage I am at in my life. I have a great family and I am growing as a person daily.
I am currently thinking organization. Making lists of areas in our household that could be better organized so that as I hit each room I can make sure I cover all areas.
I am currently wanting a hair cut badly! Everyone always tells me to let my hair grow out, but I can't stand it! I hate the way it flips out when it hits my shoulders, and the feeling of it on my neck grosses me out. I know, weird! I just am a short hair type of girl and I must get a hair cut soon!
I am currently needing to exercise (should not be on the computer) but my plan is to finish writing this post and then go get my 30 minutes in!
I am currently thinking of one little word and that is goals! It's a new year and setting goals is a must!