Next Weeks Theme is Ocean.
Printables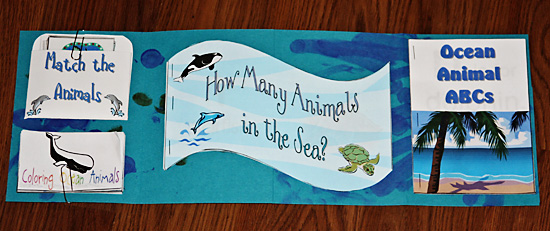 Hands On Fun
We are going to do is find some over our Ocean Animals and freeze them in water. Then hammer to unfreeze them and get our Ocean Animals out. It's a fun cool down activity on a hot day.
Make a Paper bowl Jelly Fish- Take a paper bowl and tape streamers to make the tentacles hanging from the bottom of the bowl. Have them draw eyes and color the jelly fish.
Make an ocean scene- use blue construction paper as the water and add ocean themed stickers and let them draw what the bottom of the ocean looks like. Get some play sand for the ocean floor.
A Fun Ocean Snack
Jello Ocean Aquariums
What you need
plastic cups
blue jello
gummy fish

Make your blue jello according to the package
Distribute into your cups
Let it sit in the fridge for 30 minutes to an hour just don't let it set fully
Add your fish before its set!
Then let sit in the fridge for the rest of the time package says to!
And Enjoy!


If you have any Ocean Ideas feel free to add a comment below this post with a link!

Ill be back Next Week with a Mini Golf Themed Week of Fun (including my first preschool pack)!