I am starting something new that I will be joining in on in the coming months as well.
I will be linking up with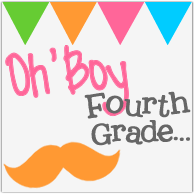 in her monthly Currently linky party!
You should join in too!
Here is my currently....
I am horrible at having the TV on and not really watching it, but one of my guilty pleasure shows is watching The View. Its horrible gossip type TV but some reason when it comes on I have to listen to it!
I am of course loving my family and love that my husband works nights and so our weekends feel extended with him being awake on Mondays.
Or course which mom doesn't have laundry to do? And folding clothes is the worse! I hate it! I would rather it sit in a pile than to fold it, but I eventually fold it so my room doesn't stay a huge mess. This is also where my housekeeper want comes in! I would love to not have to clean or fold clothes. Who wouldn't?
It's Winter which means dry skin for me! So leads to my need of a pedicure. Plus I love to treat myself to a relax day every now and then.
And another guilty pleasure is music. I love music so much. Taylor Swift is my newest guilty pleasure and I love her new CD Red! Every song is great and catchy! Can't quit listening!
Come link up at the Currently link party this month! See ya there!