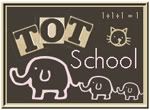 Dylan is 27 months.
This week we finally were able to enjoy being outside since it was 100+ degrees outside!
Dylan worked on pouring while playing in the pool.
He made a Letter E Craft Elephant.
Idea from:
http://totallytots.blogspot.com/2009/12/know-i-know-my-abcs-e-is-for-elephant.html

He colored eggs for our Hide the Eggs game since our Letter of the Week was E.
The other night we were all watching a movie. Dylan came out of the kitchen with this sandwich bag and he played with it for at least an hour. Zipping and unzipping it. He was very determined while doing it as you can see in his face. He had some trouble at first getting the concept but once he figured it out its one of his new favorite toys while being watched by myself or my husband.
He loves this shape puzzle. Ive added a new aspect of he has to say the shape before putting the piece in.
He did some color sorting with the colors red, orange, and yellow.
Color Matching Cards
He did a Letter E Collage which can be found in my Preschool post here:
http://momto2boys24.blogspot.com/2010/08/letter-e-preschool.html
My favorite pic of the week of him in his favorite shirt. He walks around point and saying Bevo!
Want to see what others did for Tot School?
Check out
1+1+1=1